by emma —
last modified

09/07/2018 08:53 AM
Activities for all
by emma —
last modified

09/07/2018 08:53 AM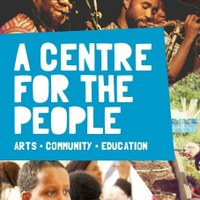 How you can access and use the Trinity Centre
A Centre for the People
We are open and accessible to all, with a particular focus on providing services to Easton, Ashley, Lawrence Hill and Old Market.
Each year, the Trinity Centre is used by over 60,000 people and we support hundreds of community groups and projects with over 4,000hrs of free and subsidised hall space.
Click here to read more about What We Do.
Arts for everyone
We believe in the personal, social and economic value; that art improves the well-being of individuals, empowers communities and enhances society. We work with over 1200 contemporary artists/performers annually; programming work resonating with local audiences and providing residencies to artists who deliver cultural learning activities for target groups, to increase engagement in the arts.
Affordable space

TCI provides free and subsidised hall space from 9am-5pm, Monday to Friday, to give individuals and groups space to run free activities, projects and events for the local community. This scheme is widely used by grass roots groups for meeting space, as well as small theatre and dance groups for rehearsal space.
See the Reaching Communities area of our website for more info.
Second chances

Trinity supports findings that when people leave prison, they are much less likely to re-offend if they have a home and a job. We provide a limited number of managed work placements each year, in partnership with Leyhill HMP, in order to help ensure people leaving prison have the best possible chances of reintegrating and contributing positively to society. See our Leyhill story for more info.
Learning for everyone

We run a regular programme of free music training programme for young people who have had difficult experiences. Our courses are free and can be accessed on a referral and self-referral basis (charges may apply to referral agencies.
See Youth Music for more info.
We also run free community and arts and heritage projects designed to bring people from the community together and improve well-being.
See What We Do for more info.
How do I find out about what's happening?
Everything we do is promoted via our own website, newsletters, brochures and flyers; posters displayed in our site and local area; editorial, advertising and listings in local publications and broadcast; social networking, listings websites and word of mouth channels.
To keep up to date on all that's happening, sign up to our mailing list.