by sarahb —
last modified

05/07/2019 12:00 PM
Don't Miss These Making Tracks Performances
by sarahb —
last modified

05/07/2019 12:00 PM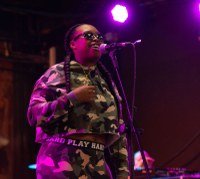 Miss Tee performs during Trinity Garden Party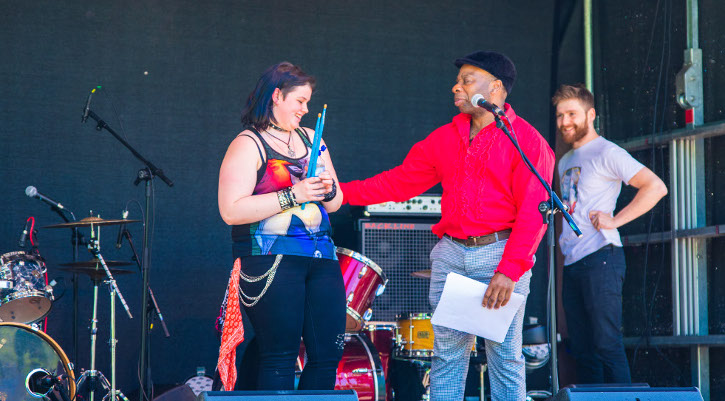 Young people performed at this years Trinity Garden party - you can catch more performances across Bristol this summer. Photo @Alexa Ledecky
Where you can find Making Tracks performances this Summer:
Bristol is always buzzing with Festivals over the Summer so it is great that the Making Tracks partners have teamed up with the three leading festivals to provide opportunities for young people to showcase their talents.
St. Paul's Carnival - Sat July 6th
Youth Music 'Making Tracks' partners ACE have are managing the Unity Stage at this years St Paul's Carnival. St Paul's Carnival is one of Bristol's seminal events attracting a huge crowd across the day. Young people aged 12- 21 will have a 30min slots to perform on the stage presenting an array of talents spanning vocal and DJ sets.
Bristol Pride - Sat 13th July
Making Tracks partners Basement Studios will be managing the 'open mic sessions' at this years Bristol Pride Celebrations on the Downs int dedicated 'youth area'. Expect open mic performances from young people across the day.
Bristol Harbourfest - Sat 20th July, 2pm-3pm, Millennium Square
Trinity Centre are proud to be hosting the Trinity Presents: Bristol Dances stage at this years harbour festival. Harbourfestival is attended by over 300,000 so this is a fantastic opportunity for young people to showcase their talents. Performers on the day include: Miss Tee and Kevin McKechnie.
Good luck to everyone performing!
Making Tracks is supported by Youth Music and using public funding by the National Lottery through Arts Council England, as well as support from match funders.