by sarahb —
last modified

15/05/2019 02:26 PM
Making Tracks Showcase
by sarahb —
last modified

15/05/2019 02:26 PM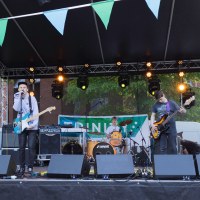 Area of Effect will play on the Making Tracks stage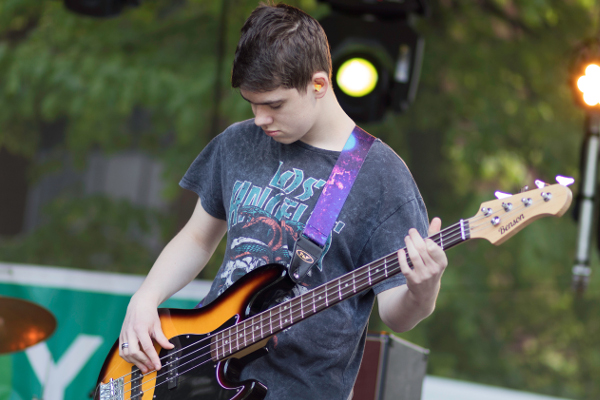 Area of Effect play Garden Party in 2018 photo @Jessica Bartolini
Garden Party is one of our most popular events - each year we programme family friendly workshops and some of Bristol and the South West's best bands and DJ's.
Our Making Tracks Showcase is an opportunity for young people, from our music making project, to showcase their talent to a 3,000 person Garden Party audience! The Showcase will be on the main stage from 12:00 - 12:30 then, in the main hall from 3pm - 6pm.
Students will join an awesome lineup including Sam Binga,  Rider Shafiue, Dutchie + Indra and Almatic.
We wish them all the luck x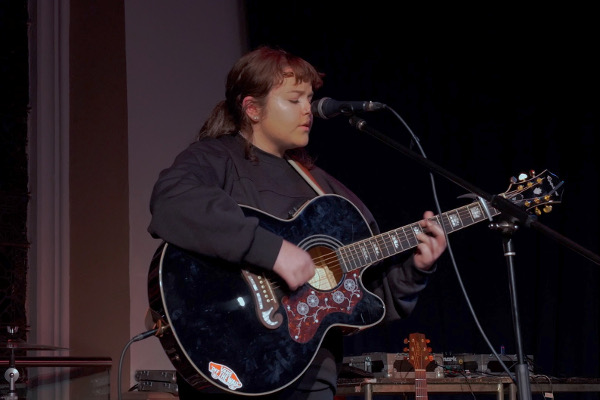 Singer-songwriter Holly Miller performing in Making Tracks Christmas Showcase in 2018
Holly Miller
Holly has been attending the Making Tracks programme for 8 months and has used this time to hone her singer-songwriter craft to create intimate acoustic songs covering universal themes of love, loss and life.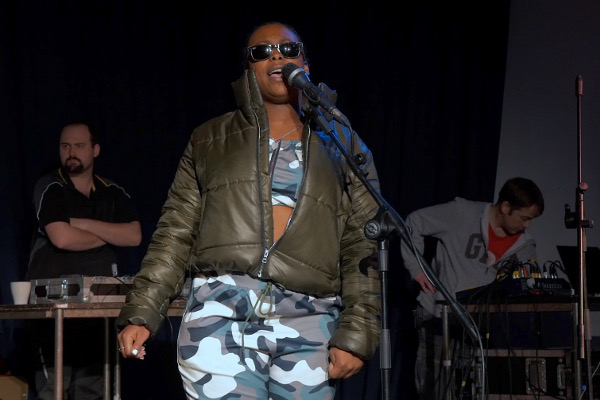 Miss Tee is prime for a summer hit, watch out for her.
Miss Tee
Miss Tee is a multi skilled singer, songwriter and producer who has progressed in leaps and bounds through taking part with our Making Tracks programme, developing her awesome writing capabilities and finding her own distinctive sound.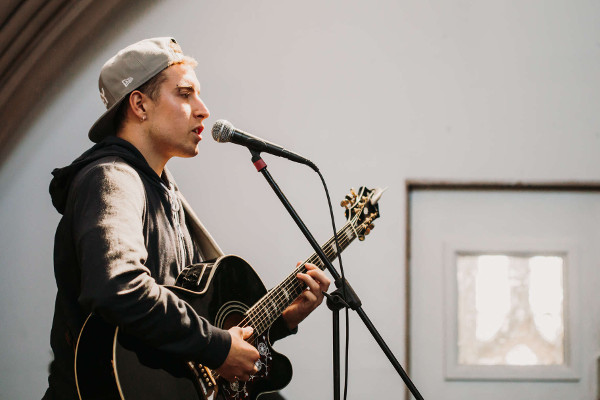 Sam Neal has been honing his distinctive sound during 121 sessions at Trinity
Sam Neal
Sam Neal is a Making Tracks veteran. This uplifting singer-songwriter's soulful summer sounds are guaranteed to get the crowd moving.
Meghan
Meghan is a multi-discipline drummer / singer. As a performer she is a ball of energy, that can't be ignored - whether it's rocking out on her drum kit or serving fierce vocals Meghan always packs a punch.
Rob B
Rob proves it's never to late to pursue your passion. Having joined 18 months ago his Drum and Bass DJ stylings have thrived producing a mature sound. Area of Effect - Making their return to the Trinity, Garden Party stage Area's of Effect are a young Indie-Rock band - with oodles of talent and buckets of energy.
Making Tracks is a collaborative partnership between Trinity, ACE and Basement Studios. Making Tracks is supported by Youth Music and using public funding by the National Lottery through Arts Council England.