by sarahb —
last modified

12/05/2020 01:21 PM
The Summer Sessions were a blast
by sarahb —
last modified

12/05/2020 01:21 PM
Summer Sessions are an opportunity for young people to meet other musicians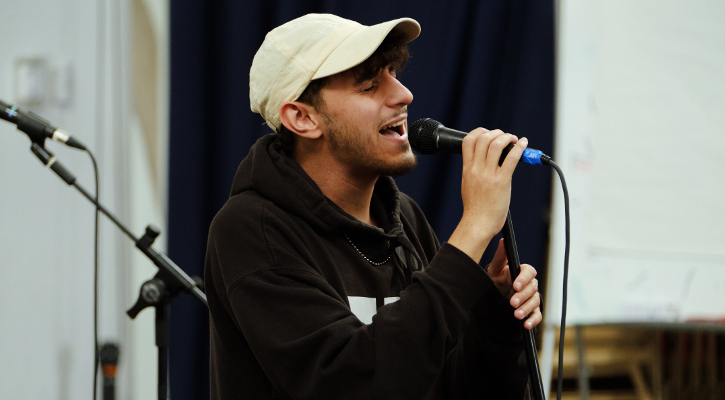 Performances by young people marked the end of the two day sessions Photo by Jack Offord
Miss Tee taking a break from music production Photo by Jack Offord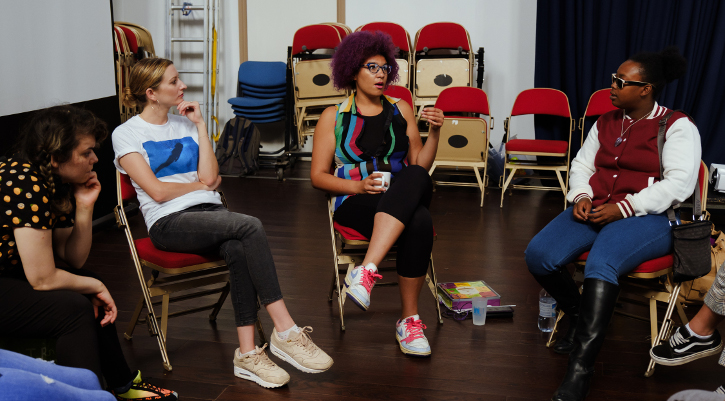 Saffron Records hosted insightful conversations about the role on women in the music industry Photo by Jack Offord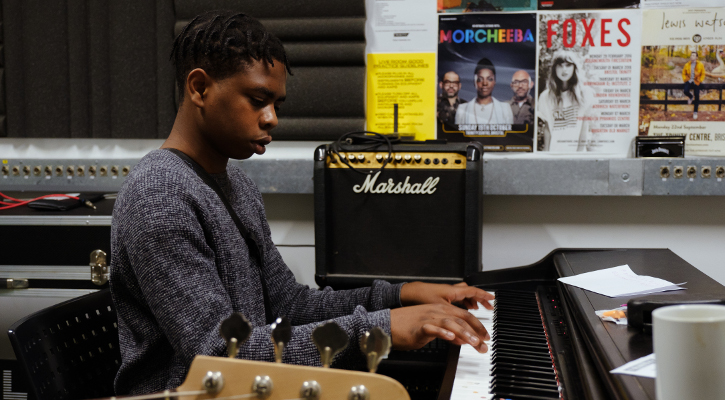 Trinity staff hosted workshops in music making Photo by Jack Offord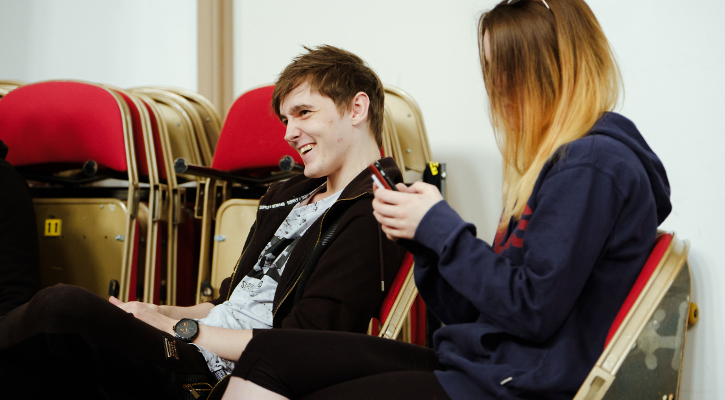 Students joined in conversations hosted by Saffron Records Photo by Jack Offord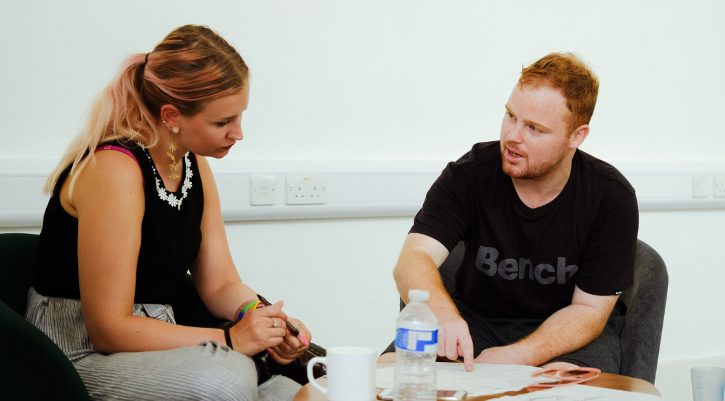 Young people have the opportunity to take part in 121's with music professionals Photo by Jack Offord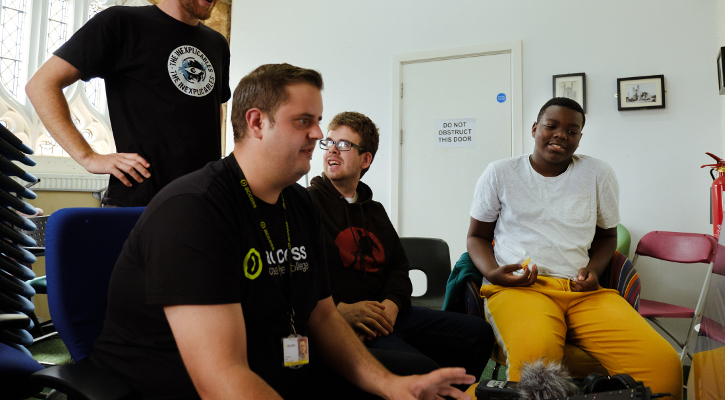 Making sound from found sound with Access Creative College Photo by Jack Offord
Over two days young people, who take part in the Making Tracks youth music project, came together to explore new musical possibilities and gain industry insights.
Following on the success of last years sessions we invited Access Creative College back to deliver workshops in music production. This year was all about experimental sound and students went around the building, recorded found sounds that were then sampled and then used to create unique sounding beats.
We also invited Ngaio and Kayla Painter from Bristol based Saffron Records, who work to create more representation of women in the music industry, down. They hosted two motivational discussion based workshops exploring the current roles and opportunities available to women within the music industry.
"Coming here has given me something to look forward to and has helped me with my mental health especially interacting with others. It helps me have a voice." 
Kevin, Making Tracks Participant
Trinity tutors were also on hand to lead sessions in song writing and recording alongside supporting young people during the final live performances. 

Over the two days 28 young people came along – some coming "to meet other musicians and collaborate" and others well,  "because music is life".
These sessions form just part of the many music making opportunities available to young people as part of the Youth Music funded Making Tracks project.
If you are a young person or know a young person who would like to take part in the Making Tracks project then get in touch with Dave Thomas, Trinity's Youth Activities Manager.